BIG CATS STILL ON THE CHEW AT SARL
Here are the recent top 3 catches at Santa Ana River Lakes.  Russ Carr of Canyon Lake caught a 16 pound catfish from a boat in the middle of the Big Lake fishing with mackerel.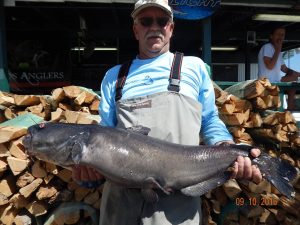 Arnold Turner of Whittier caught and released a 11 pound catfish using a shrimp & marshmallow combo fishing at "The Road".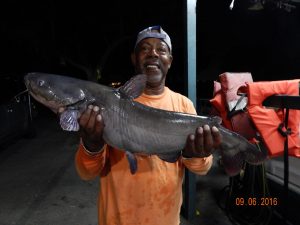 Dan Freeman of Fontana caught 7 catfish totaling 17 pounds, his largest at 5 pounds using mackerel from his float tub in the Big Lake.