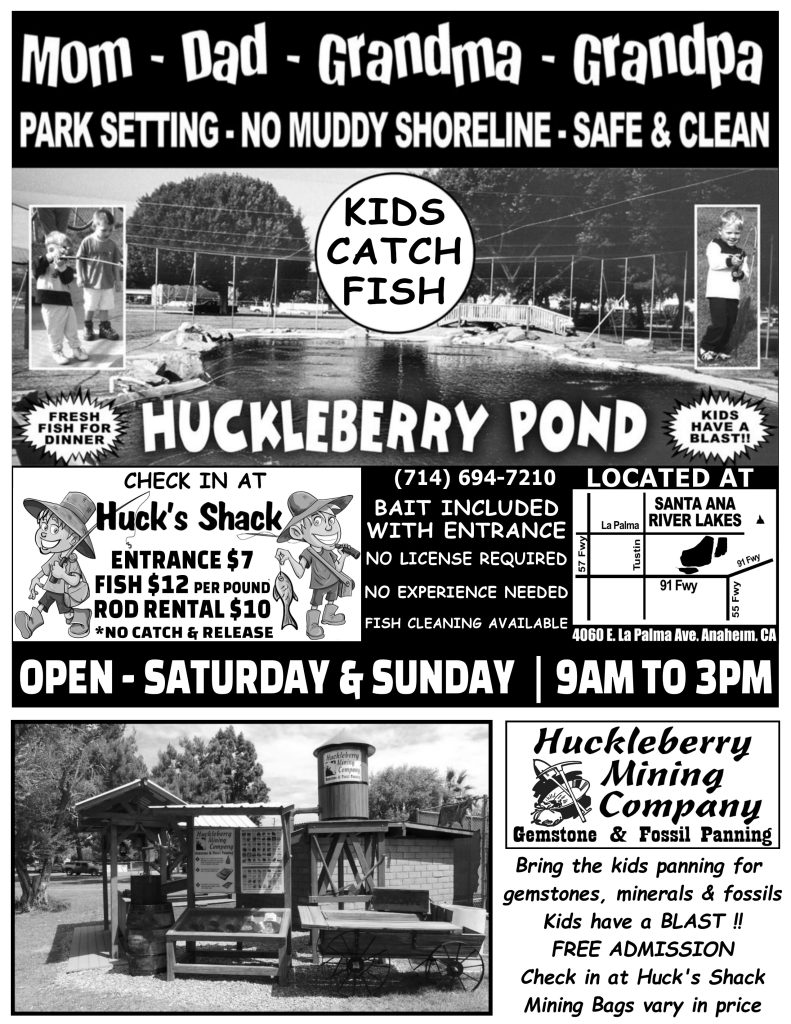 Huckleberry Pond Information
This is the best place around to introduce kids to the great sport of fishing. Only a small admission fee and pay per pound on the fish you catch. Also, you don't need to spend a bunch of money buying all the kids fishing gear. We have everything they need and you can rent a rod for just $10.
Affordable family fun, you and your kids can catch fresh fish for dinner and have a great time together! This is truly one of today's best entertainment bargains!
Huckleberry Fish Pond is designed just for kids and it loaded with fish. Your kids can catch tonight's dinner ! Talk about fresh fish! Typically, the pond is stocked with rainbow trout in the winter and catfish in the summer. It won't take all day because we keep the fish hungry and ready to bite. In addition, our staff is there to help you and your kids with questions, rigging and fishing tips.
This is great fun for the kids and the parents, and a great place for birthday parties or other events like scouting.
{Open Saturdays & Sundays – 9am to 3pm}
Entrance Fee $7 (bait included)
Rod Rental $10

Price per pound (seasonal) $12
Location
Huckleberry Pond
4060 E. La Palma Avenue
Anaheim, CA 92807
(714) 694-7210